Your Benefits as Sponsor
Being sponsor of one or several events of the Renewable Energy Grid Integration Week not only raises awareness for your company among participants but also gives you the following two main advantages:
Image building in the energy sector
Get connected with the Renewable Energy Grid Integration Week –
a platform where key players of the energy industry meet to share
experiences and discuss freely without political agenda or implications
Gain recognition as a key facilitator of neutral technical communication
between competitors and energy suppliers
Meet your future employees & partners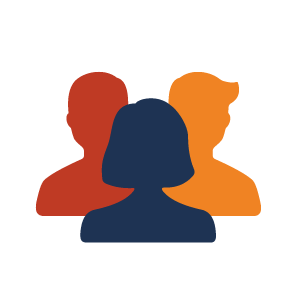 Find highly qualified students & professionals among participants
Network with potential candidates
Display your job announcements in our conference material
Meet potential partners for new projects
Capacity Building for your team
Train your employees on specific topics about the integration of RE
Share & receive fresh ideas about current issues
Find solutions for your ongoing projects in industry & academia
Have serious discussions with worldwide experts
Sponsoring Packages
Book your preferred Sponsoring Package for the combined on-site and virtual conference of your choice and become a MEGA, GIGA or TERA Sponsor for that event. The package includes sponsorship of both the on-site and the virtual event: the two formats cannot be booked separately.
We are very optimistic that a hybrid event format will be possible again in 2022. However, if – contrary to expectations – no on-site event can take place due to the current situation, the stated on-site sponsoring amount of your sponsorship will be refunded. So if only a purely virtual event is possible, you will only pay for the virtual part.
Find more details in the background information or contact us for an individual offer that fits your requirements!
Contact us for an individual offer that fits your requirements!
If you are interested in learning more about our sponsorship opportunities, please contact me
Kathrin Moser
Email: k.moser@energynautics.com
Web: www. energynautics.com/en